Product Description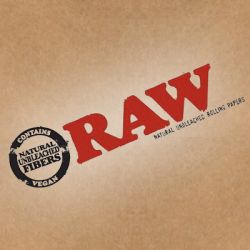 This special reusable metal tin case was created for when you're smoking out on the town - it's RAWesome!
Raw pre-rolled tips are made from natural grain fibres to ensure a perfectly round tip. Add these to your RAW experience. A RAW tip is the foundation of a great smoke.
Supplied with a re-usable metal tin that will easily hold a few packs of paper, or pre-rolls, keeping them safe and dry.