Product Description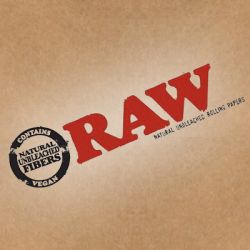 Originally, cigarette filters used to be made from cotton. nowadays they are usually made from a synthetic acetate tow. Raw only use natural, unrefined cotton treated without the use of any synthetically produced chemicals.
The draw strength on these filters is slightly more than found on a synthetically made filter, but that's all part of the raw experience and the price you pay for the best quality smoke.
Unlike the filters the packaging has been refined to make it slim and ergonomic, meaning it will easily fit into any pocket or bag.
Each Pack Contains 120 6mm Filters