Product Description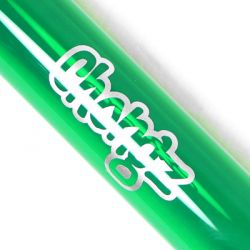 Breaking news for you dabbing lovers! The new Chongz 'Glass Jaw' 16cm Glass Oil Rig Recycler is now on stock!
Measuring only 16cm in height, this oil rig is perfect for using out and about and thanks to its compact size we can almost guarantee you one of the most flavoursome and thickest dabbing experiences out there!
This is a 3 piece kit (Dab rig, nail and dome)
Stop messing about and get yours now!