Product Description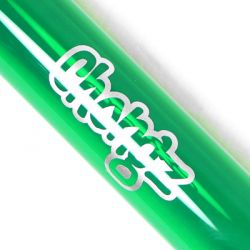 One of the most functional and clean pieces in the Chongz artillery is the 'Brassneck' Oil Rig.
It features two percolators for supreme cooling and filtration. The smoke first hits the honey comb percolator which will create hundreds of little bubbles for maximum surface are for the smoke to touch. It then passes through a 'Top Hat' percolator which will diffuse the smoke through more water for extra filtration.
Supplied with an 18.8mm female glass dome and quartz nail, this piece would be complimented by the addition of a quartz banger which you can find here.