Product Description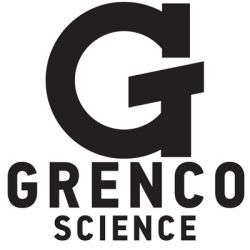 This awesome little device is the brain child between HUF (Skateboarding Apparel) and Grenco Science. It consists of a stylish logo embossed hip flask that opens to reveal a hidden storage compartment for the HUF x Grenco microG Vaporizer, all presented in a disguise presentation box that looks like a book.
The HUF x Grenco G Flask does not just look like but is actually a working hip flask that can be used to carry a small amount of your favourite beverage when on the go.
Aside from that, the G Flask also includes a limited edition HUF design microG vaporizer that has been specifically designed for use with oils, waxes and concentrates. The HUF microG is stylish but also very discrete allowing you to covertly have a hit whilst out and about.
There is also a carry case included to ensure your G Flask doesn't get damaged or scratched and a polishing cloth to ensure that your G Flask is always looking its best.
In The Box
1 x The G Pen Chronicles Disguise Presentation Box
1 x HUF x Grenco G Flask
1 x HUF x Grenco microG Vaporizer
1 x USB Charging Cable
5 x Rubber Mouthpiece Sleeves
1 x G Flask Carry Case
1 x G Flask Polishing Cloth
1 x G Flask Filling Funnel