Product Description
Brand: RAW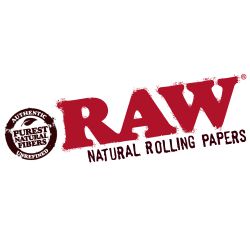 Roll perfectly shaped cones with the RAW Pre-Rolled Cone Tips!
These cone shaped tips feature 'W' shaped rolls which provide a better smoking experience.
The RAW Pre-Rolled Cone Tips also come in a handy matchbox style box for ease of use.
As with all RAW products, these tips are made from natural, chlorine free paper and are vegan friendly.