Product Description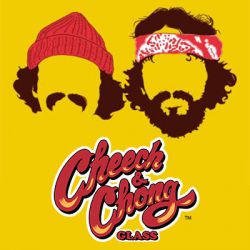 The Cheech & Chong 'Chongdolf' 9 Inch Glass Pipe is a heady glass sherlock pipe, brought to us here at Shiva by two of the most famous stoners in the world, Richard 'Cheech' Marin & Tommy Chong!
Measuring in at 9" it is sure to cool your smoke to a pleasent temperature, whilst also looking noble. it is made from high quality borosilicate glass and comes embellished with the duo's logo near the bowl
It comes supplied with a cushioned, tie dye, draw string back for you to keep it safe in!
Available in White, Blue, Fume and Smoke