Product Description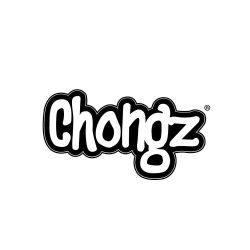 The Chongz 33cm 'Monkeee Maan' Glow in the Dark Glass Bong not only looks funky, it also provides fantastic value for money, great build quality and performance.
The 'Monkeee Mann' is again shaped in a classic beaker style design and features ice notches, which enables users to be able to drop-in ice cubes down the neck of the bong. Furthermore, the elongated neck of the 'Monkeee Maan' provides ample space to house plenty of ice cubes which will cool down the smoke and provide really fresh tasting hits.
The 'Monkeee Maan' has a 18.8mm female ground joint and comes included with a glass diffuser stem and herb bowl. The stem measures 11.5cm in length and has a male 18.8mm joint which tapers down to a 14.5mm female joint to fit the 14.5mm male bowl.
We currently stock 6 different versions of the 'Monkeee Maan' (Main Picture). Each version features Monkey themed designs that glow in the dark. Unfortunately due to the nature of production, CUSTOMERS WILL RECEIVE ONE OF THESE DESIGNS AT RANDOM as we cannot specify which designs we are sent from the manufacturer.