Product Description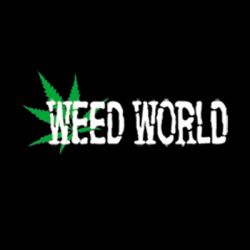 Grind herbs, petals and solid matter with the Weed World Grinder - the best acrylic grinder on the on the market. Extra strong with sharp, pyramid shaped teeth that can't fall out. The Weed World Grinder sets a precedence for all other grinders.
The Weed World Grinder has a stash compartment and easy-grip sides. It's also dishwasher proof!
The Weed World grinder is the original plastic grinder and you can be sure that the quality is second-to-none. There will certainly be no plastic residue in your ground mix.
Each genuine Weed World Grinder is stamped with the Weed World logo.
Click here for Rolling Accessories.