420 Science : Scales, Stash Jars & Weighing Scales
420 Science products are top quality and offer a great range of accessories for the smoker. One of the things that the 420 Science is well known for is good quality storage. The
420 glass jars
come in a range of designs; with the classic pop-top jar a particular favourite. All images on the glass jars are baked on and will not wear off in a hurry.
These jars are ideal for herbs and spices and have a rubber seal so that everything is stored in a vacuum. The herbs will remain fresh for a long while after you have placed them in there, and the jar keeps any odours contained. You will easily be able to find the right one for your needs as they come in five different sizes.
In 2005 a creative graphics designer had the idea to brand a selection of stash jars with stylish and expressive branding, and with the help of a tech driven flatmate, 420 Science was born out of the living room of their apartment.
The brand then grew to create a selection of useful and creative accessories including microscopes, bong cleaning solutions and non-stick storage jars. There creative designs and communal spirit has seen 420 Science grow exponentially since its creation.
Working with huge names in the industry such as Gravlabs and High Times, 420 Science carry the communal spirit that leads to collaboration and growth, helping to bring forward recognised and trusted brands for us to enjoy.
420 Science Stash Storage Solutions
Their Storage solutions are second to none, combining durability with preservation technology they guarantee to ensure your products stay as fresh, potent and enjoyable, even more so than the day they went in there.
They have a wide selection of glass jars and silicone cases for curing and storing your favourite herbs. Their classic 420 air-tight jars come in either clear glass, with a choice of either a soft or hard lid, or with a UV protected coating which helps to stop the contents of the jar being degraded by UV light.
These are a superior airtight storage solution for any connoisseur smoker who enjoys to Cure their herbs before smoking. The airtight nature of them allows microbes in the air to degrade excess chlorophyll from the herbs, concentrating the terpene and flavanoid profiles for a smoother and tastier smoke.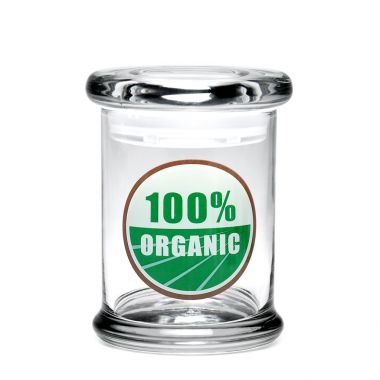 They also offer a selection of non-stick silicone products for concentrated waxes and oils, helping to preserve them and keep them away from contaminants. The non-stick nature of these pots ensures you don't loose any of your concentrates to your storage vessel, as would be the case in many other storage solutions.
Another speciality of 420 Science, is their range of cleaning products for pipes, bongs and vaporizers. They have classic bong cleaning solutions and wipes, such as the 420 wipes, to preventative solutions such as RezBlock .
The 420 wipes are a convenient sterile wipe, coated in a cleaning solution to help you wipe down your vaporizers, pipes and other equipment wherever you are. You never have to suffer a cold gifted to your from a smoking buddy again.
Their RezBlock solution is a revolutionary solution that helps to protect your glassware from tar and resin, helping to keep your glass cleaner for longer. It is made from vegetable glycerine and citric acid which bind to the tar in the smoke and then suspend it in the water, rather than it sticking to the side of the glass.
420 Science Scopes & Gadgets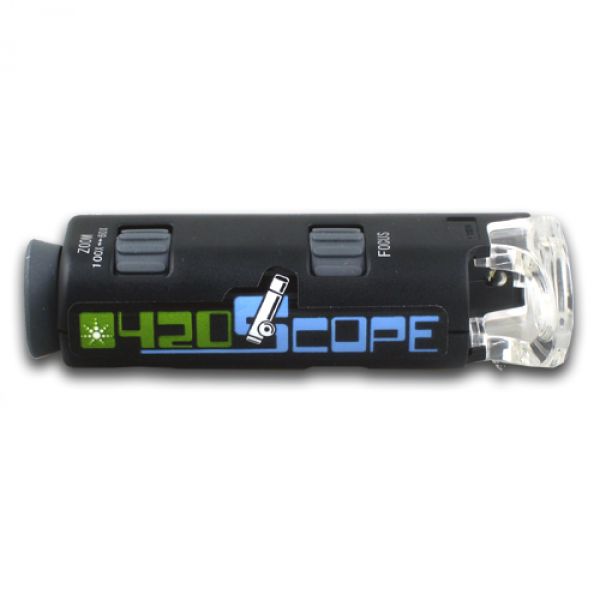 For the more budding scientists and gardeners amongst us, 420 Science offer a selection of microscopes to help you examine your plant specimens to see if they are ready to harvest, or if they contain any pests or contaminants.
From small handheld 3x scopes to 1200x digital microscopes they have something for everybody.
Make sure your smoking products are as best as they can be, with the help of 420 Science.
You could also look at the 420 Science range of gadgets. One that has been shown to be popular with smokers is the flip out magnification lens that is also an eco-friendly lighter. The lens is powered by solar energy but it is enough to allow it to light up. This is a great gift for those who are interested in environmental issues and it is light enough to carry around with you. The 420 Science range really does have something for everyone.