Product Description
Brand: 420 Science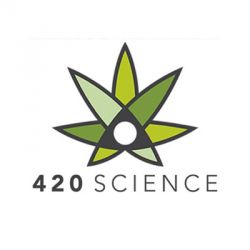 Presenting the Woke Rainbow Eye Classic Pop Top Jar by 420 Science.
Made from extra thick, high-quality glass, 420 jars have been the favourite choice of storage for lots of users for many years now. That's because they feature an airtight pop top lid that does a fantastic job of keeping all your culinary herbs fresh and tasty, as well as eliminating unwanted odours from escaping.
This particular jar features the playful and imaginative artwork of artist Wokeface. Available in 4 sizes.
Specs:
Sizes are as follows:
Extra Small - (H) 82.5mm (8.25 cm) x (W) 57.2mm (5.72 cm), with a capacity of 87ml or 3.5g
Small - (H) 93mm (9.3 cm) x (W) 64mm (6.4 cm), with a capacity of 150ml or 7g
Medium - (H) 105mm (10.5 cm) x (W) 76mm (7.6 cm), with a capacity of 200ml or 10g
Large - (H) 110mm (11 cm) x (W) 89mm (8.9 cm), with a capacity of 300ml or 15.0 g