Product Description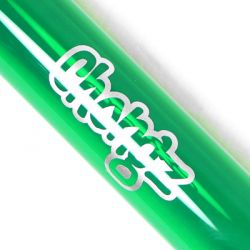 Introducing the 'Strawberry' 30cm Glass Bong/Oil Rig by Chongz!
This multi-purpose glass bong also works as an oil rig - making it a great option for both smoking and dabbing enthusiasts alike. One of the most noticeable features of this bong/oil rig is the unique looking in-built percolator that resembles a strawberry shaped crab!
This bong/rig is constructed from thick glass and has a nice weighty feel to it when held. The large circular base keeps the bong standing tall and free from tipping over.
This item comes included with a glass nail, dome and paddle lift bowl