Product Description
Brand: Black Leaf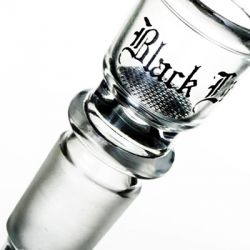 Each stem has a bowl/cone size of 18.8mm as well as a standard joint size of 18.8mm for you to bare in mind when connecting it into your bong.
Brought to you from Germany by Black Leaf, this stem is constructed out of solid borosilicate glass elegantly featuring the maker's logo on the side.
Grab your preferred lenght now and plug it into your bowl! At Shiva we'll guarantee you this tool will do the job that it was originally designed for!