Product Description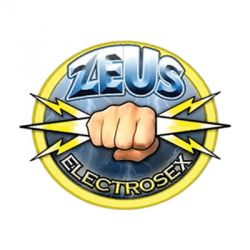 This powerbox from Zeus is the god of all powerboxes, and everything you will need to get you started on your electrosex adventure!
The powerbox is ideal for both beginners and those experienced with electro play. The powerbox itself can be used with any of our other electro items, although it does come with a whole range of goodies as it is!
As there are 6 channels on the powerbox with all these accessories there is no end to the possibilities of play!
The included accessories are amazing. It comes with five alligator clip leads, each of which comes with conductive rubber pads that they attach to. That alone allows you to energize five points on your body! It also included ones tens pin lead wire with two adhesive pads, as well as three elastic bands for affixing the rubber pads.