Product Description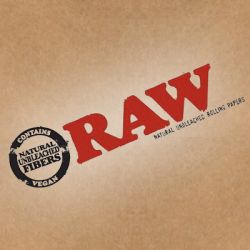 RAW present their revolutionary unbleached rolling paper in the form of Kingsize Supreme which are presented unfolded in a snazzy wide booklet. Creaseless paper is favoured by many as it permits smoother burning, plus you can always fold a sheet if you fancy a change.
The noticeable difference you'll see with these papers is that they are a nice organic light brown colour and so thin you can see right through them! These translucent beauties carry the unique criss-cross HBI watermark that proves they're fancy, and when they're rolled they look even fancier. All hail the King! The Supreme King!
40 leaves per pack
Hey look! You can get matching tips!