Product Description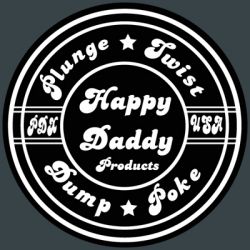 The Bowl Buddy has been specifically designed to make cleaning your bong bowls, stems and pipes a breeze. It features a curved blade for cleaning bowls, a flat blade for cleaning flat surfaces and on the other end a thin tapered point for cleaning stems.
The Pipe Pal Features similar tools to the Bowl Buddy but in a smaller size that is handy for cleaning your pipe when on the go.
The Grindson has been designed with grinders in mind. An angled pointed tool on one end helps to remove any stuck plant material in awkward to reach places. A scraping tool on the other end is very good for removing / scraping built up resin from around the edges of your grinder. This tool will have your grinder spinning like new in no time.
Each of the Happy Daddy Cleaning Tools are sold individually.