Product Description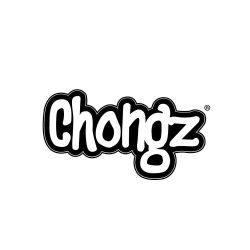 The Chongz 32cm Crystal Ice Glass Bong is simple, elegant and provides all the perks we've come to expect from Chongz over the years; great build quality, sleek design and fantastic value for money.
We've also become accustomed to the Chongz glass range featuring ice notches, and this bong is no different. This allows users to drop ice cubes into the neck of the bong, which cools the smoke and creates smoother, fresher tasting hits.
Looks wise, the body is shaped in a classic beaker style design in crystal clear glass, which you can't really go wrong with. The base is sturdy and holds plenty of water, whilst the neck is long enough to hold plenty of ice cubes. A funky leaf inspired Chongz logo finishes off the look. The main body of this bong has a 18.8mm female ground joint and comes included with a glass diffuser stem and herb bowl. The stem measures 11cm in length and has a male 18.8mm joint which tapers down to a 14.5mm female joint to fit the 14.5mm male bowl.
We currently have 3 logo colour choices to choose from:
Mellow Yellow
Miami Blue
Stormy Grey