Product Description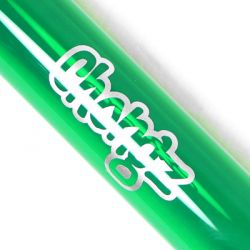 The Chongz Acrylic Bubble Ice Bong is an affordable fully featured water pipe. The bong also features an ice twist and at 40cm's tall you get a lot of bong for your money.
The bong itself is made from high quality acrylic which makes it durable and fairly resistant to damage. The metal downpipe is also built to stand the test of time.
The ice dimples in the centre of the bong allow for the addition of ice cubes to give the bong an extra cooling effect and create smooth, pleasant hits.
Colours vary.