Product Description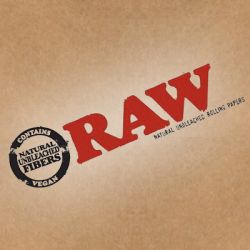 RAW Organic rolls are 5 meters long and about as natural as you can get. No chemicals, no additives, completely organic. Made out of purest natural hemp fibers.
All of RAW's unique papers are chlorine free, meaning that you taste your tobacco, rather than your papers and the chemicals they are usually covered in. RAW Organic rolls are no exception, and give your smoke a taste that is best described as natural, light and pure.
Don't forget, you can get matching tips right here!