Product Description
Brand: Elements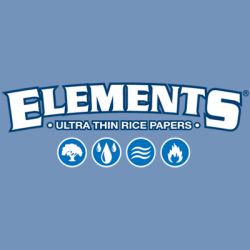 Introducing the Elements Ultra Thin Rice Single Width Roll!
These 5m Ultra-Thin Rice Paper Rolls will give you almost no ash other than the gum strip, to give you a cleaner pull. And now, so you don't waste any paper capping your rolls, your convenient storage dispenser has a fine tooth perforator to tear off your ideal length and leave any messy ends as a thing of the past.
The dispenser can also be re-used by purchasing Element's refills (sold separately), you can even change the size of refills to slim or even king size!
These papers measure 3.7 cm in width.