Product Description
Brand: Blazy Susan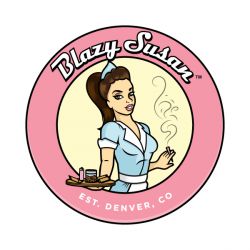 The all new Deluxe Rolling Kit by Blazy Susan contains everything you need in one convenient packet, Papers + Tips + Tray!
Each packet contains 32 leaves of purple papers + 32 perforated purple Blazy tips and a built-in rolling tray.
Blazy papers are made in France from premium quality vegan, non-GMO paper with a small line of 100% natural Arabic gum. They are slow burning, easy to roll and completely chemical free. The distinctive purple colour is achieved by dying it with organic pigments.