Product Description
Brand: Blazy Susan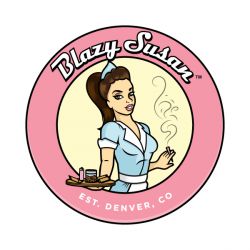 Add a touch of colour to your smokes with the Blazy Susan King Size Slim Purple Rolling Papers!
These papers are made in France from premium quality vegan, non-GMO paper with a small line of 100% natural Arabic gum. They are slow burning, easy to roll and completely chemical free.
The distinctive purple colour of these papers are achieved by dying it with organic pigments.
Contains 50 leaves per packet