Product Description
Brand: Blazy Susan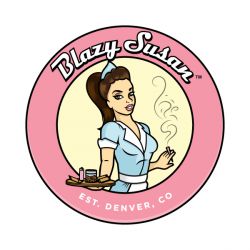 Smoke Pink in a convenient and easy way with the Blazy Susan Pre Rolled Pink Cones!
Measuring 98mm long, these Vegan friendly, GMO Free, and Chlorine Free Pre Rolled Cones are perfect for anyone who isn't able to roll their own smokes.
Each cone comes included with a Blazy Susan Pink perforated filter tip and a Pink paper poker for easy filling.
Available in a Tub of 50 or pack of 3