Product Description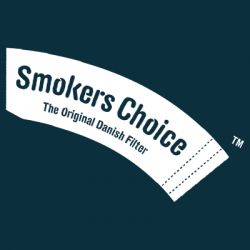 Smokers' Choice Fliter Tips for the discerning smoker! Make perfect roll ups every single time.
Smokers' Choice Orange are an unusual breed of roach in the land of Smokers' Choice filters. Whereas most are designed for cones and blunts, and contain a mere 33 tabs per booklet, these bad boys are ideal for slim jims and contain a whopping 66 tabs per booklet! That's a whole lot of smoking to be done!
With each purchase that contains a Smokers' Choice product you will find a rather smashing free gift! It's a piece of card that not only heartily endorses Smokers' Choice but is also designed to fold into an origami style rolling tray! Why build paper planes when you can build something useful and beautiful?