Product Description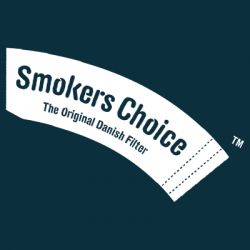 Ecological and economical? Superb! Save those trees and smoke other plants instead, in a big fat cone shaped beauty of a roll up.
Adios to tobacco dregs invading your mouth! None of that please! 33 tips per pack? I like that! In a booklet? How clever, and practical! If you wanted to go greener you could use it as a note book before you roll them up! That's ingenuity, man. Fantastically easy to work with, riddled with strategic perforations to assist the correct rolling shape and environmentally friendly. What more do you want?
With each purchase that contains a Smoker's Choice product you will find a rather smashing free gift! It's a piece of card that not only heartily endorses Smokers' Choice but is also designed to fold into an origami style rolling tray! Why build paper planes when you can build something useful and beautiful?