Product Description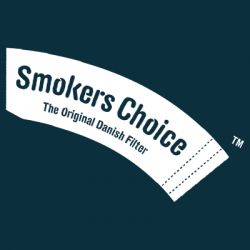 For those who love gold and smoking big fat cones. This new conic filter tip is very easy to use and facilitates the rolling of that perfect cone shape that is forever beautiful to behold. And hold.
These golden boys aid the prevention of tobacco falling in your mouth and they come in a tidy booklet so they stay pristine in your pocket. They also feature a series of splendid perforations which are specially shaped to get you rolling a perfect cone every time. There are 33 filter tips per booklet, which as we all know is divisible by 3 and 11.
With each purchase that contains a Smokers' Choice product you will find a rather smashing free gift! It's a piece of card that not only heartily endorses Smokers' Choice but is also designed to fold into an origami style rolling tray! Why build paper planes when you can build something useful and beautiful?