Product Description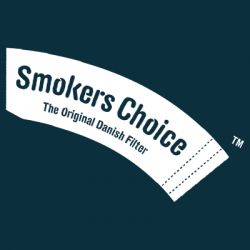 Would ya look at that! Smokers' Choice filter tips for making the perfect cone, but they're not in a booklet! They are in a bag!
There are 33 in each bag and when you're done using them all, you can keep other stuff in the bag! It's win after win, especially when you've got a big fat coned smoke nestled between your fingers like some sort of giant marker pen.
Filter tips are essential for defining the fantastic shape of the home made smoke, for filtering the dregs of tobacco that fall in your mouth and of course for holding comfortably without burning your digits.
Introduce some stability into your life, use Smokers' Choice filter tips! They come in a bag! You'll always know if you've got some left- because the bag is transparent! You can even admire the perforations in each filter which are ingeniously designed to guide the shape of the cone. Those Danes are always two steps ahead! Clever boys!
With each purchase that contains a Smokers' Choice product you will find a rather smashing free gift! It's a piece of card that not only heartily endorses Smokers' Choice but is also designed to fold into an origami style rolling tray! Why build paper planes when you can build something useful and beautiful?