Atmos Electric Grinders & Vaporizers
If you are looking for a good range of grinder and vaporiser products then look no further than Atmos. The grinder attachment, for example, is designed to be used alongside the Atmos Junior vaporiser or any from the range that uses the RX battery. This is a great accessory because it takes the hard work out of grinding and you can ensure that your herbs are just the right consistency.
Atmos also produces a whole range of vaporisers including the Atmos Transporter Portable vaporizers. This discreet product has been designed for maximum effectiveness and comes in a whole range of colours.
It has been designed in a very similar style to a hip flask and will fit neatly into your pocket. There is a ceramic heating chamber that can be easily accessed for smooth vaporisation. All you have to do is rotate the base to access the chamber. Complete with a rubber mouthpiece, the unit also features a metal mouthpiece cap to keep the mouthpiece clean. The kit also comes with a packing tool, cleaning brush, charger and details on how to use it.
The range has already become a firm favourite with vaporiser enthusiasts and as it is also great value for money there is definitely something here for you.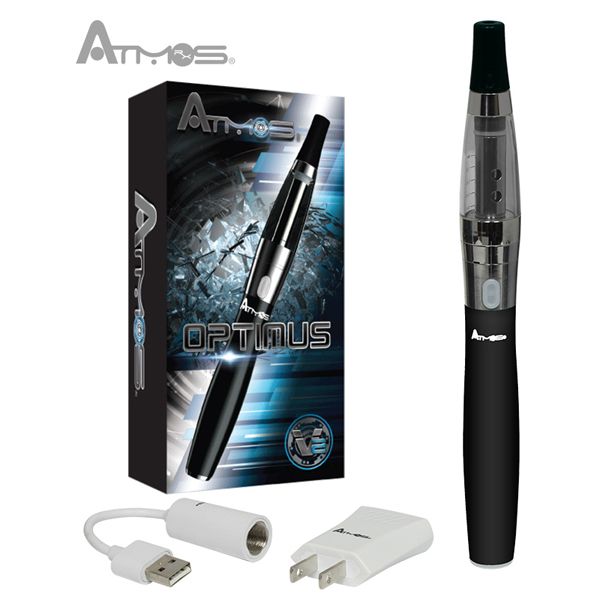 And you'll be pleased to hear that Atmos are constantly pushing the boundaries to create new and innovative products. They are currently sitting on thirty-five patents and fourteen trademarks, ensuring that the products they deliver to you are high quality, innovative, and original. Their pioneering designs have revolutionised the vaporizing industry, taking vaporizers from bulky, table-top units only to incredible handheld and portable items, thanks to their improved technology.