Product Description
Brand: Basil Bush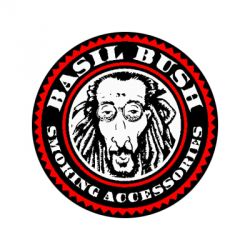 The Mini Traveller Glass Bong is totally airtight with strong rubber O-rings keeping the mouthpiece and the downpipe secure. The glass drop-in cone allows for easy filling and emptying, and it's the perfect size for a one-hit.
If you place your forefinger through the circular hole in the middle of the bong you will get a perfect grip and your index finger can hold over the shot-hole on the front.
The Mini Traveller Glass Bong has everything you need in a bong condensed into a neat and tidy package.
The leather carry case closes with popper button and has a yin-yang design on the front.