Product Description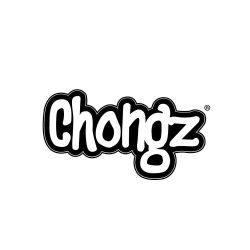 We're exicited to bring you the hottest new Chongz bongs out there and this one we particularly love.
Looks like a normal bong right? Wrong!
With 40cm, you have loads of space for your smoke to cool down. The ice catcher is far at the bottom so it means you can fill the whole stem with ice. Even though this bong may look normal, having that much space for ice really stands it apart from other bongs around this price range. Filling the whole stem with ice will give you one of the smoothest hits you've ever had.
It's diffuser stem means as you pull, it'll bubble loads which also cools the smoke down for the dankest hit possible!
The 'Clem Fandango' has a 18.8mm female ground joint and comes included with a glass diffuser stem and herb bowl. The stem measures 10cm in length and has a male 18.8mm joint which tapers down to a 14.5mm female joint to fit the 14.5mm male bowl.