Product Description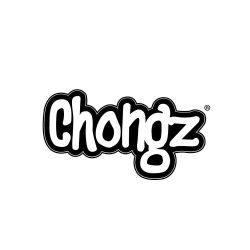 Discover supreme filtration with the Chongz 'Clear Off' Glass Pre-Cooler!
Made from quality borosilicate glass and measuring 14cm in height , the 'Clear Off' is a fantastic addition to your current bong set up. This device will make your hits taste better than ever thanks to its dual percolator system that's designed to filter out all the harmful and unwanted toxins from your smoke, as well as cooling it down for a more smoother, fresher tasting hit. This is achieved by the inclusion of both a slit showerhead percolator and a honeycomb disk percolator. To use, simply fill the pre-cooler with a small amount of water and attach it to your bong.
THIS DEVICE WILL FIT ON ANY BONG OR RIG THAT HAS A MALE JOINT.
If your bong has a female joint then you will need MALE to MALE glass adaptor for it to fit. Please give us a call or drop us an email if you are unsure of fitments and we will do our best to find that right size that you require.
Available in two sizes
14.5mm Female to 18.8mm Male
18.8mm Female to 14.5mm Male