Product Description
Brand: Elements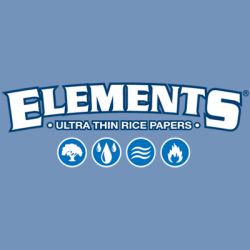 Grown in the earth, Nourished by the water. Powered by the wind. Burned by the fire. Introducing the King Size Slim Hemp Connoisseurs by Elements.
Elements hemp papers burn with zero ash, except for a tiny line as a result of the sugar gum turning into caramel as it burns.
Each paper is watermarked with Elements' special proprietary CrissCross imprint. This watermark helps prevent runs and maintains the smoothest burn.
EACH PACKET CONTAINS 33 LEAVES + 34 ROLLING TIPS