Product Description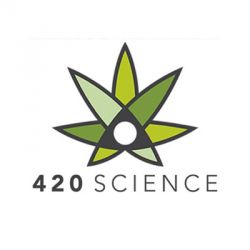 Would ya look at that - in extreme detail! Yes, now you can examine, deliberate and ponder over your herbal specimens with 60 - 75X strength magnification! Magnificent.
The 420 Scope is perfect for patients, plant growers and budding scientists. Inspect your substances for quality and potency in amazing detail. Plus it's got a light and it looks cool.
Instructions
Begin by setting the zoom at 60 and the focus all the way to the right. Set your specimen on a flat surface and turn the light on. Rest your 420 Scope directly on the specimen and adjust the focus until the image is sharp.