Product Description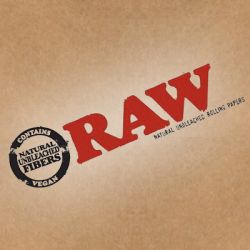 Raw Unrefined Parchment Paper is a great solution to stoe and handle your wax, as well as being a handy tool to use when extracting via the "Rosin Tech" method.
It's 100% natural paper is coated with pure silicone, which is derived from the second most abundant natural earth element, silicon. Silicon is landfill-sfe and non toxic, as well as being the most effective eco-friendly non-stick surface.
Many other parchment papers contain quilon where as RAW's version is completely unbleached and unrefined. This means your extracts aren't tainted in anyway.
The roll measures 30cm x 10m