Product Description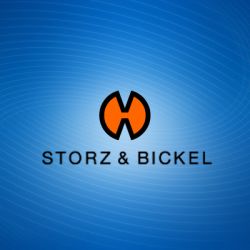 In this day and age, technological advancements are the future. So why shouldn't it apply to your vaporizer too? Well those amazing people at Storz and Bickel have moved with the times to bring you the Volcano Digital Vaporizer!
The Volcano has been the fore-runner in home vaporizer systems since its release - to the point where it was thought there is nothing better. Well today, prove everyone wrong! Storz and Bickel have now released the Digital version of the Volcano - the Volcano Digit Vaporizer.
There are many advantages to the Volcano Digit compared to its non-digital counterpart - the main one is its large LED display, which immediately and precisely informs the user of the operating status, making it more accurate than the standard Volcano.
Other features of the Volcano Digit are -
Precise electronic control
Extra large, digital LED display with set and actual temperature
Vaporization temperature can be set between 40° and 230°C (104° and 446°F)
Temperature accuracy ± 1,5°C (2,7°F)
Display changeover between °Celsius and °Fahrenheit
Two years warranty
Automatic switch off
Free herb grinder
The Volcano Digit Vaporizer, just like the standard Volcano, is sleek and stylish in design - a stunning brushed metal cone, made with flavourless material so not to hinder your vaporizer experience. Both the high-performance heating cartridge and the strong diaphragm pump can withstand the toughest stresses and strains.
The Volcano Digit also contains an independent temperature fuse, air filter and silencer (as per the standard Volcano), as well as a specially designed aluminium heating block, which brings the air both cleanly and reliably to the desired temperature.
Included
The Easy Valve Kit