Product Description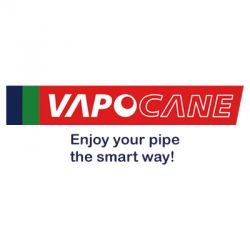 If you are a bong smoker and wish to become more healthy by vaporizing this is perfect for you. It will allow you to switch to vapour without having to change your tried and test method of smoking.
The Vapocane B is constructed from high quality Borosilicate glass which ensures it can withstand the high heats that are necessary for vaporizing. It also means that a very clean and pure vapour is produced.
It's available in the most common sized ground joints (14.5 and 18.8) ensuring that it will work with virtually any glass bong. This is particularly handy as it means no extra kit is necessary if you already own a glass bong.
UPDATE New for 2014, now available in a Dual Version that comes with a 14.5mm vapocane and includes an 18.8mm reducer so that it will fit bongs with both 14.5mm and 18.8mm joint sizes.
Bong not included