Product Description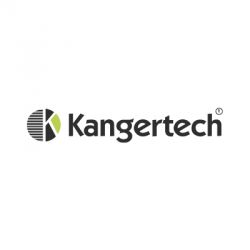 The Kangertech KBOX 40 Watt Box Mod is the perfect e-cigarette battery mod for anyone looking to get into sub ohm vaping.
The KBOX 40 Watt Box Mod is the first box mod from Kangertech. Its constructed from lightweight aluminium to ensure the mod is both lightweight and very durable. The shape of the KBOX is very ergonomic and feels very comfortable in your hand. It uses a 510 connection making it suitable for use with the majority of cartomizers on the market.
It is possible for you to use atomizers with a resistance as low as 0.4 ohms making it a perfect introduction to sun ohm vaping.
The KBOX features 7 wattage settings that allows you to vape from 7 watts right up to 40 watts and has a handy LED display to tell you your current wattage.
The device uses an 18650 battery (not included) that provides plenty of vape time and power and has an LED display so you can view your remaining battery life.
It also features a bunch of safety features that ensure the device is safe at all times. It has short circuit protection, over current protection and over use protection (10 second cut off).
Please note, you will need to purchase an 18650 battery seperately for this e-cig box mod.
(The cartomizer pictured above is not included with the KBOX but can be found for sale seperately here)