Product Description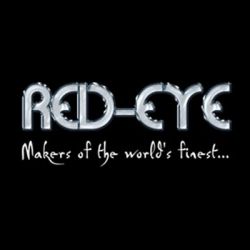 The E-LIVI8 Electronic Portable Vaporizer by Red Eye is the epitome of class and style. On the outside, Its chrome finish looks sleek and stylish but on the inside it has been engineered to be as effective and efficient as possible.
The E-LIVI8 may look similar to other vaporizers on the market but its engineered design makes it far superior to its competition. It has been specially redesigned to give better cleaner air flow ensuring you get the best and cleanest vaporizing experience possible. This coupled with its glass mouthpiece ensures you get tasty vapor all of the time.
The E-LIVI8 features a 5200mah LI-ION Battery, which is larger than most vaporizers on the market, ensuring you get good usage time from the vaporizer.
In the box
1 x E-LIVI8 Vaporizer
1 x Glass Mouthpiece
1 x Silicone Mouthpiece
2 x Stainless Steel Bullets
5 x Replacement Gauzes
1 x Cleaning Brush
1 x Chamber Packing Tool
1 x Universal Charger