Product Description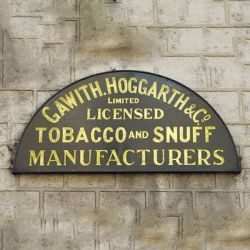 With the smoking ban now in full force, those of you who enjoy tobacco products may wish to try snuff - it was around years before we started setting fire to it and inhaling anyway!
Gawith Hoggarth, based in beautiful Kendal and one of the oldest snuff producers in the country, presents Camphor Menthol Snuff. This is Gawith Hoggarth's best selling snuff and understandably so. A refreshing menthol blast with a solid tobacco base and a tinge of camphor. All in all a very well balanced snuff.
CM snuff gives a real blast of menthol, which really clears the nasal passages. It leaves a lingering freshness that seems to just last and last.
CM is a refreshing snuff, ideal for the beginner and expert alike.