Product Description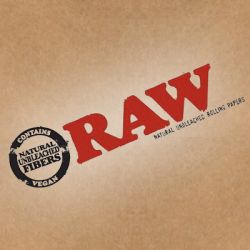 These limited edition Wiz Khalifa branded RAWs feature the Classic Kingsize Slim Papers, Perforated Roach, Wooden Pokey Stick and a Catching Tray all in one handy little packet.
The design of the Artesano Packet is not only very handy as it includes roaches and a pokey stick but also helps to prevent wasted herbs. It does this by forming a little catching tray from the flap that can be used to catch any loose material that falls when rolling.
The papers included with this pack are the Classic Kingsize slims that we all know and love.