Product Description
The T2 has compartments to store your rolling essentials and tabs to hold and protect your papers. The "V" block lifts out to reveal more storage space, because everybody likes secret compartments.Great for your bits and bobs.
Made by Wolf Productions.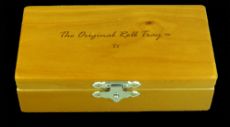 Shiva Head Shop's variety of rolling papers caters for every smoker's needs.