Product Description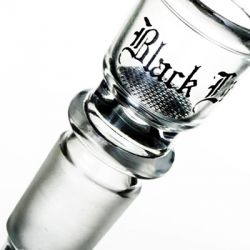 The Black Leaf Glass Tips Kit contains a set of 6, 7 & 8mm wide tips.
Constructed of solid borosilicate glass, all these tips are reusable and feature a flat mouth! Guaranteeing you absolute comodity on your smoking session!
If you'd like extra filtering for your smoking, you can also attach an additional filter tip on the round end of your Black Leaf Glass Tip!
Forget about tasting your rolling paper or having to deal with a soggy end anymore, this kit is aimed for our most demanding although chilled customers!
This product is a must have for those who like to roll with style, don't hesitate any longer and get hold of one of these!