Product Description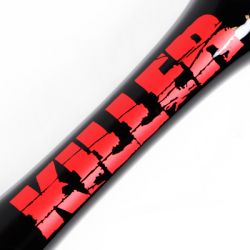 This Killer Peace Pipe is a traditional style pipe, perfectly designed for comfortable, regular tobacco smoking.
This one measures in at 12 inches long and features a large polished hardwood bowl, which has been beautifully crafted out of a unique piece of wood. It also features a 12 inch long straight stem, so you can hold it comfortably away from your face.
The Killer Peace Pipe disassembles for easy cleaning and comes with a cushioned display box, making it a great gift for anyone who appreciates a Sherlock style pipe.