Product Description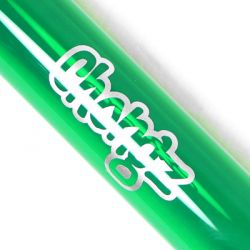 Standing at 22.5cm high this thing could be considered as an ornament, standing proudly in place amongst your other pieces.
The bowl is situated on the aliens mouth and the inhalation hole is situated at the back of it's head, with it's head acting as an aeration chamber to ensure the smoke is not too harsh.
Made from high quality green borosilicate glass, the piece stands almost perfectly at mouth height when you are sat down and it is placed on a table.
Check out our selection of pipe accessories here