Product Description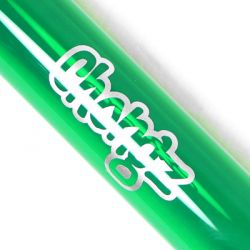 Made from high quality coloured borosilicate glass and decorated with spikes that could have been poached from a stegosaurus, this pipe is a real looker!
The pipe features a carb hole on the side, so you can cream up the smoke to your desired thickness before you release it to inhale.
You could easily clean this pipe by soaking it in a bong cleaner such as Dr Green or Grunge Off.
Don't Forget Screens!