Product Description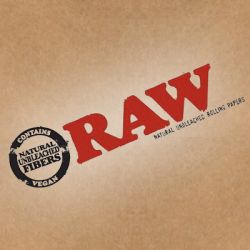 The RAW Natural Unbleached Hemp & Beeswax is the best eco-friendly alternative to lighters and matches that will ensure you ZERO WASTE in any of your tobacco or herbal blend!
Naturally produced in Poland by workers that receive a wage that is twice higher than average, this 3m long (10ft) hemp wick will guarantee you coverage for a long while!
This chlorine free product is also vegan friendly and contains no GMOs. Just stop messing about and get hold of it!