Product Description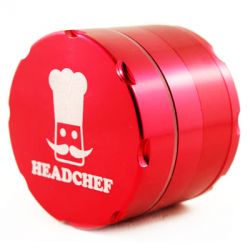 Inroducing the new and revised Head Chef Jr 40mm Sifter Grinder, now with easy grip and a revised grinder tooth layout.
These Head Chef Jr 40mm Sifter grinders are the perfect size for use when on the go or at home.
The top 2 parts of this grinder contain the grinding teeth, the center contains the sifting net and an area for collecting your herbs and the bottom piece is for the collection of the sifted herb particles.