Product Description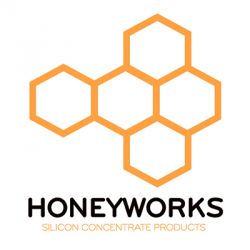 The Honey Mat is the perfect solution for dabbing enthusiasts. This would make a great non stick mat to keep your dabbing tools and essential oil concentrates on, without the mess and fuss that you get from greaseproof paper or PTFE.
Engineered specifically for concentrates, the Honey Mat allows you to handle the stickiest resin with ZERO waste or mess. Production and collection are a breeze with the Slick Pad. Never scrape again!
Sticky tools stay clean, whilst slippery glass stays put! The reinforced surface is non-stick, heat resistant, and completely reusable and made from medical grade silicone without any nasty production by-products!