Product Description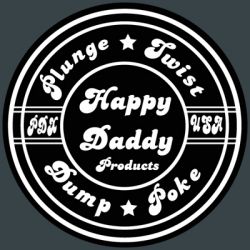 The Happy Daddy custom dabbing tools are a unique take on their original dabbing tools. Engineered from high quality titanium for a precise and trouble free dabbing experience.
The Cutlass is hand forged to look like a cutlass sword, from CP grade 2 titanium and features the Buddah Bomb end. The sword end has also been fumed in an attractive blue colour, and because they are hand made each one will be truly unique.
Measuring in it at roughly 10cm long, the Happy Daddy Cutlass is a versatile tool, the pointed sword end is great for cleanly slicing and dabbing your concentrates and the Buddha Bomb end has a hole that allows your concentrate to heat more uniformly making the good stuff last that little bit longer.