Product Description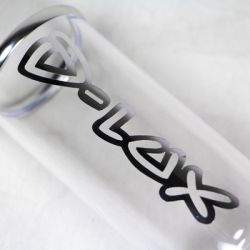 Brought to you by D-Lux, this is a must have gadget that has been especially for the use of oil BHO.
To maximise the potential of this tool, we recommend you use a jet flame lighter to heat the included titanium nail and then drop your oil or concentrate on its spindle.
Included in the kit:
Main D-Lux BHO Glass Oil Rig body
Glass Dome with Handle with a 14.5mm Female connector
Titanium Nail
Glass Nail
Stop messing about any longer and grab your D-Lux BHO Glass Oil Rig with Titanium Nail 27cm now!